.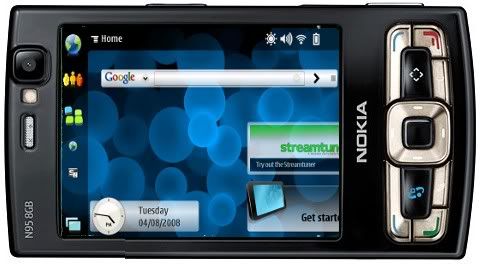 Nokia rumored to be kicking Symbian OS to the curb, moving in with Maemo
Poor Symbian. Sony Ericsson's been giving you some hot play with its Satio smartphone, but lately it seems Nokia wants little to do with you, always throwing a cold shoulder and mentioning what a great guy that Maemo dude is. Now, according to rumors from the (still pink) German Financial Times, Nokia is looking to drop Symbian OS altogether and move to Maemo wholesale, powering not just its internet tablets but also its smartphones, the first of which is due in "the next few weeks" -- possibly referring to the RX-51 Rover that's been out and about lately. According to the report, the Symbian OS just can't keep up with the younger players these days; "far too cumbersome to work with." Nokia has issued a typical no comment, but interestingly last night's mention of a "alliance" between Microsoft and Nokia for the creation of Office for Nokia phones made no explicit mention of Office for Symbian. Intrigue; we love it.
Update: As Reggie has pointed out in the comments, Peter Schneider, Nokia's Maemo marketing guru, has put the brakes on this rumor via Twitter. "No, Nokia is not replacing Symbian with Maemo. Symbian and Maemo will continue to coexist." So much for intrigue, and romance.
Via
TechCrunch